When the SEO team at Vietnam SEO optimizes your site code and structure, you can rest assured knowing you have experts handling the job. But more importantly, we will:

Structure your site's navigation so it's easy for people to find exactly what they want
Clean up the code in your site so it runs faster
Eliminate errors Google picks up when it crawls
Add an XML sitemap so Google's crawler can quickly visit the different pages
Add internal links to pages within your site so users can flow to the places you want them to go

OPTIMIZING ON-PAGE CONTENT

Content is king. When it comes to maintaining your website, it's not a one and done job. You don't just create landing pages, put them live, and that's that.

In order to consistently drive organic traffic to your website, you need to constantly be creating new content AND optimizing existing pages on your website. The SEO team at Vietnam SEO will:

Remove or rewrite duplicate content
Place keywords in your page titles to help Google rank your pages
Add well written, keyword rich copy to underperforming landing pages
Create new landing pages to draw in other visitors
Add images, format text, and change colors to move more visitors to convert

OPTIMIZING OFF-PAGE FACTORS

Your off-site presence is just as important as your on-site factors—which is why we will work to:

Use local SEO tactics to improve your position in the search results for local terms
Find directory listings of your business online, verify them, and update them to make sure they contain accurate information
Seek out new, valuable directories to add your site to
Submit press releases about new services your company is offering and other newsworthy items we come across
Discover noncompetitive blogs in industries similar to yours for whom we can write guest posts in exchange for links

CONTINUED ANALYSIS

Search engine optimization is more than just making these changes to your website. What's the point of making changes if you don't analyze the data. At Vietnam SEO, we track, test, tweak, repeat! #TTTR That's our motto, and we're sticking to it. Throughout this process we will:

Monitor rankings, traffic, and conversions on a daily, weekly, or monthly basis
Use the data we've gathered to determine which of the above items will help your site the most

Good question. An SEO partnership is long-term, so you need to be sure of who you're picking. Remember those black-hat techniques I mentioned at the top of this article? You're going to want to avoid those.

Not all SEO companies or content marketing firms live up to their promises of more traffic, better rankings (Note: rankings aren't the real measure of success), and more leads. Avoid any SEO company that promises anything like the following:

Overnight rankings
Doubled traffic
Instant leads
Search engine submissions
X amount of backlinks
Any sort of ROI projections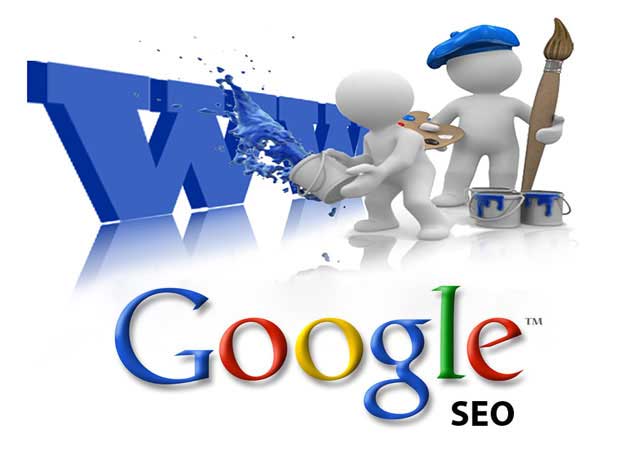 Signs of Black-Hat SEO
A red flag should go up anytime an SEO expert makes certain claims or promises about results in X amount of time. The SEOs that give our industry a bad name are famed for what we call "churn and burn" practices, which often involve gaming rankings by:
Buying a ton of links from random, crappy websites
Using a computer program to generate hundreds of pages of garbage
Using duplicate or scraped content
Submitting fake press releases in order to spam links
I won't say these things don't work, because in some cases they do. The problem is they're locked in a never-ending cat and mouse game as Google slowly shuts them down, one by one.
If you haven't used black-hat SEO tactics on your site, don't start. But if you have, we recommend working with a trustworthy SEO company that can help clean up your website. Don't risk the chance of getting a Google penalty.
A word of advice—do not do business with anyone that insists on retaining copyrights to any and all meta data they create, edit, or analyze for you.
If they retain or have this right assigned to them, they can legally bar you from using it, or totally strip your site should you choose to leave them for another company. With Vietnam SEO, everything we work on throughout our relationship is yours now, and yours forever.
What to Ask Any SEO Company Before Hiring Them
Before you hire anyone, make sure you look at SEO company reviews. If numerous people have had issues with a vendor, there's something going on. Ask up-front for examples of reviews and case studies that prove success. You should also additionally ask the following questions:
What's in my current contract? Re-read the contract. What does it include? When does it end?
What's the process if I cancel? Sometimes you won't gain access to your website or you're tied into a contract you didn't know had an end date.
How will we communicate and how often? Set expectations early, otherwise you're setting yourself up for disappointment.
Do I have full access to my site and Analytics/Adwords accounts? It's helpful to know who has FTP access, CMS access, Analytics access, and AdWords access.
Will I own my website? Many SEO companies have website ownership clauses built into their contracts. For example, some will build "free" websites, but if you leave your contract early you lose all rights to it (We, of course, don't do this. When you buy a website from us, it's yours from day one).
Do you provide guarantees? A good SEO company doesn't. Because of all the moving parts and because each website is different, it's impossible to guarantee results. If you talk to a company that does, you need to back away as quickly as possible!
Have you done work like this for companies similar to mine? This is crucial. Different industries have different nuances and SEO requirements, which means you need to find an SEO provider that knows your specific industry backward and forwards.
What contracts and options are available? How do I determine the right budget? It depends on your starting point, goals, competitive landscape, and internal capabilities. No one size fits all—there are no cookie cutter solutions, at least not from the best companies.
What are all your fees and payment options? Be sure you know every single aspect of how you're going to pay for what SEO costs. Otherwise, you might have work withheld because you "didn't pay."
Work with Our SEO Company to Grow Your Business
So if you're trying to choose the best SEO company (or best local SEO company), you have to ask yourself—how do I want to appear on the web? Do I want people to think of my company as a scam because my marketing people are a scam? Or do I want my site to be a reflection of my business? If you're interested in the latter, contact us and our SEO experts today.
Best SEO Services in Singapore by Stridec
Stridec is a proven SEO agency that have helped many recognised brands and major corporations, as well as small and medium-sized businesses, achieve stellar SEO performance to drive their growth objectives, bringing them more traffic, customers and revenue in the process. Our team of Singapore SEO experts and consultants have years of experience with business SEO service and know exactly what works and what doesn't, so that you can get the SEO results that you desire in the shortest time possible.
If you're in need of a credible and results-oriented Singapore SEO agency to bring your online presence to the next level, Stridec is the right SEO partner for you. Talk to us today.
Why is SEO important for your business
Of all the digital marketing activities that you can pursue for the growth of your business, SEO is the only one that delivers long-term return on investment (ROI), as it is the only instrument that increases the authority of your brand and market value for your asset (i.e. your website) over time.
And the best part is:
The value increases over time, so the more sustained your commitment to SEO, the better your results in the long run.
SEO gives your business credibility
It has become a societal norm in today's world that whenever someone needs a product or service, the first action would be to "Google for it".
Any job is the same, have passion, have perseverance, doing anything well - SEO does not exclude. Want to become expert or seo tycoon or you want to be more successful in online business. To be able to enhance your ability and work skills to maximize your best business performance, you should take this course. The course helps you to work onpage, offpage and other skills. When you have mastered the key skills and can manage them yourself, you not only achieve great results in business (sales increase + affirmation of brand), but also create the gap. with competitors.
This association immediately makes you and your business more credible and trustworthy than other competitors, even if they are more established than you.
Such a perception cannot be forced or faked, and can only be earned through a disciplined SEO process to get your website onto the first page of Google search.
Now, imagine that the top search results related to your trade are all throwing up your competitors' websites, and grabbing the lion's share of all the search traffic. How would that make you feel?
If you don't want to lose any more search traffic and potential customers to others, take action on performing SEO for your business now.
SEO lets you achieve more with your money
Many times, you may be tempted to take short-term actions such as running PPC ad campaigns such as Google Ads to generate immediate traffic and eyeballs to your website.
However, with cost-per-click (CPC) constantly on the rise, you'll end up having to pay more and more to sustain and meet your lead generation or customer acquisition objectives.
Moreover, the majority of clicks for any search terms still land on organic search results, rather than paid ads.
On the other hand, with the right strategy and disciplined execution, SEO allows you to generate more leads and sales over time without incurring additional costs.
A strong ranking at the top positions on Google search results will give you the most bang-for-buck for your digital marketing budget.
Therefore, SEO is the holy grail and ultimate digital marketing strategy for creating an automated and everlasting funnel for continuous traffic to your website.
Best SEO Singapore Agency with Proven Results
When it comes to search engine optimization, results don't lie.
We believe that the best way to prove our SEO prowess is to demonstrate the ranking results of our own website on Google search.
We walk the talk and are ourselves ranked on the first page of Google search results for a good chunk of seo related keywords including:
seo singapore
seo service
seo services
seo marketing singapore
best seo singapore
seo agency
seo company
seo company singapore
seo consultant singapore
But wait, that's not all...
As an established e-commerce consultant in Singapore and across Asia, we are also ranked at the top of Google for e-commerce related keywords like:
ecommerce agency
ecommerce consultancy
ecommerce seo company
ecommerce consulting
ecommerce marketing agency
ecommerce solutions provider
What this means is…
We know exactly what works and what doesn't when it comes to SEO.
Hence, we are ruthlessly efficient about our SEO approach so that every action we take will produce the maximum results and move you up the search rankings faster.
This ensures that you get ahead of your competition and dominate your market in the shortest time possible.
What Makes Us Different from other SEO companies?
Unlike other SEO agencies, we know what works and what doesn't when it comes to search engine optimization, because every recommendation or action that we provide our clients, we tried and did it to ourselves first.
We are also very particular about the long term stability and sustainability of your website's ranking performance.
So we focus on tactics that give your website a cumulatively strong foundation over time that is less susceptible to the constant Google algorithm updates.
Good SEO practice is also about providing your target audience a good user experience. As such, we also look into and advise accordingly areas of improvements needed on your website and make it more appealing to site visitors, thereby increasing your conversion rate.
Why improve your SEO?
Nothing is more important than a good search engine ranking. Improve the visibility of your website and your online presence.
Natural referencing is a discipline that is constantly being updated.
A well done SEO improves the natural traffic of a page from a search engine like Google. Improving your SEO with the help of an expert's knowledge means gaining visibility in search results.
Increase brand visibility ;
Improvement of the website popularity ;
Getting more traffic ;
Increase in the rate of customers and sales ;
High long-term profitability ;
As most business owners, you probably heard of the benefits SEO can provide for most businesses.
You probably understand how important it is to grow your business online.
With all that in mind, you might still wonder if you could truly benefit from SEO if you aren't actively seeking SEO traffic currently. So, what is an SEO company?
SEO is quite complex. Browsing for an SEO agency can also be quite confusing since you won't be able to tell a good agency from a bad one. With all the hype, it's obvious most business owners have encountered many SEO agencies in the past.
Even if the agency talks about their service, what they do and what you can get from it, you might still find it hard to fully grasp what those companies do, especially with all the complex vocabulary.
SEO agencies generally provide a wide range of services, here are a few:
Let me summarize what SEO companies do in a nutshell with this little diagram:
What do SEO Companies Offer?
SEO companies offer services that helps you optimize your search engine results which in turns helps you improve your visibility online.
Search engine optimization is about changing your website, its design, creating & optimizing your content and generating links back to make sure you appear in the search engine results.
The more optimized your website and content is, the more search engines like Google are likely to rank your website on the first pages of the search engine results (keywords or phrases relevant to your business) you are trying to appear for.
One of the biggest benefit to work with an SEO agency rather than having someone internally is that they have experience generating results for companies like yours.
SEO experts (not all of them) know what works and what doesn't to make your brand appear in search engines such as Google, Bing or Yahoo.
Most SEO agency have a team of SEO experts that have a wide range of combined experiences. This combined experiences can be extremely valuable because they know exactly what to do to generate results efficiently.
Website auditing
Tailored SEO strategy
Website speed optimization
Content marketing creation
In summary, they can help you create the right SEO strategy and then take care of implementing it for you. The best SEO agencies will work with you constantly to generate results. They will treat your business as their own, meaning they will be extremely dedicated to your business.
The goal of an SEO agency is to generate the best results based on your goals. Your goals could be generating a strong return on investment or gaining as much visibility as possible. The SEO team will be there to see your goal through.
How can they achieve such results? It's a combined work of all their experience to make the right decisions and a relentless attitude to always find ways to improve & understand what worked and that didn't.
At least, this is our attitude at K6 SEO Agency because we want you to get as much as possible from our work with you!
What are the true benefits of working with an SEO company?
Working with an SEO company has tons of benefits for your business because search engines are some of the most visited websites online which means you can gain a lot of visibility.
Here are the three most known ways an SEO company can help:
#1 – Improving Your Search Engine Results
A solid SEO company will be your best ally when it comes to increasing your website's ranking on search engines such as Google. With current knowledge, strategies and tools, an SEO company will be able to optimize your website to increase its authority on search engines.
The first step for an SEO agency is to do keyword research. This phase of the SEO process is really important because targeting the right keywords can attract the right audience to your website.
After this phase, they will also optimize your site architecture to let search engines crawl your website results. This means that the search engines will be able to see the pages on your website.
Your SEO company will be able to find which modifications are needed your site design & content to help your search engine rankings and help you implement those chances efficiently.
In summary, the higher you rank for your desired keyword, the more you will attract the right prospects who will have a high chance of becoming your customers.
#2 – Attracting The Right Target Audience
For instance, if at K6, we rank for "Facebook ads agency" rather than "Facebook sexy video", we are much more likely to generate leads and sales from the first keyword than the second one.
This is what we call high intent keywords, keywords that are aligned with your products & services to bring relevant traffic.
In addition, as you bring more traffic to your website through the relevant keyword searches, you are much more likely to generate sales and leads. You could have 10,000 visitors through a low intent keyword and would make more money from 100 visitors with a high intent keyword.
According to Moz, the first page of Google captures 71% of search traffic clicks and has been reported to be as high as 92% in recent years.
Google is really good at showing to people what they are looking for. In other words, if you match your content with the intent of people, you will get a lot of quality traffic.
#3 – Trackable Results to Measure
Although the ranking for high intent keyword is the essence of SEO, it's also important to know where results come from. It's how we're able to optimize and focus more on certain keywords overtime. SEO is easily trackable which can truly help you improve over time.
No matter what an SEO company has done in the past, your new SEO agency can help you generate strong results. In fact, you can ask your SEO company to send you a monthly report of the improvements in your ranking, the words you rank for and much more!
This can be extremely helpful to further understand what people search for when they want to learn more about your company.
By asking your SEO company for a monthly analytics report on your SEO campaigns, you can better understand how the SEO services provide value for your business.
It's important to ask your SEO company to give you such information because it provides a breakdown of your results.
Having an SEO company that explains well what they are doing is extremely important to make sure you understand what is going on.
This gives you control in knowing if you are generating satisfying results for your brand. You might find traffic volumes, keyword rankings, traffic sources, revenue generated, and much more.
What are SEO Services?
SEO services are quite vast but they represent the process of optimizing the pages of your website and its backlinks to increase your search engine rankings.
The SEO company provides such services for his client to rank on the first page of the search engine results page (SERP) in order to generate traffic for relevant keywords to their products and services.
In such SEO services include not only the strategy of changing certain things on your website but also doing it for you in order to help you rank higher for your desired keywords.
Knowing what an SEO company is and the benefits of working with one, let's talk about the services they offer in more specifics. What do SEO experts do?
The job of an SEO expert is to analyze your website ranking and one of your competitors to find the relevant keywords you should rank for.
They then help you make the necessary modifications to get you to generate traffic from the searches of those keywords. The best way to fully grasp what they do is to understand the services they usually offer.
#1 – Website Analysis & Audit
Most SEO companies will begin working with your company by doing an audit of your website and your current SEO rankings. This includes:
Looking at your site's architecture to make sure it appears in the search engines
Figuring out for which keywords your website ranks for
Analyzing the speed of your website
And much more
This helps the SEO company determine the low hanging fruits of your current website's ranking. Those low hanging fruits can be weaknesses or strengths.
For example, maybe your website is extremely slow, then they could turn your weakness into a strength. On the flip side, you could already rank well for a desirable high intent keyword and they could capitalize on that in their SEO strategy.
The final step of the SEO audit & analysis is to look at who your competitors are in terms of SEO and what their strategy is. This will them a good idea of what they can do rapidly to get you up to par and eventually gain better results than them.
This phase also helps your SEO company understand who your target audience is and what they are searching for. In the SEO strategy, this will enable your SEO company to get tons of relevant keyword & content ideas in the future.
In summary, by better understanding your business and its competitor's SEO rankings, your SEO company will be able to create a strong & pandemic-proof SEO game plan & strategy.
#2 – SEO Game Plan & Strategy
After completing a strong deep-dive analysis as we call it at K6, your SEO company is ready to create an SEO game plan & strategy tailored to your needs and goals. The analysis and audit gave us a good understanding of which keywords to aim for and who your target market is.
A good SEO strategy can make huge different in delivering strong results based on your SEO campaign goal. Every company is different, it's why it's important to have SEO goals that fit exactly your type of business.
For example, an SEO agency like K6can have the goal of generating leads while an eCommerce brand might want to generate sales on their website directly.
Not only will your SEO game plan & strategy include your long term goals but it should also include the tactics that will be used to take your business from where it is to where it can be.
One word of advice, if your SEO company can't explain in simple words what their strategy is, it's probably because they aren't quite qualified. Fully understanding an SEO concept means you should be able to make anyone understand the different concepts.
It's often a red sign because you want to feel like you are collaborating with the agency. You don't want to feel left in the dark.
When it comes to SEO tools, there isn't a lack of them. There are more than a hundred different tools that do similar things.
Based on your SEO game plan & strategy, your SEO company should guide you in the right direction in having the best tools in place to achieve your goals.
In these tools, you'll find the following:
Keyword ranking
Backlink analysis
Organic traffic
Broken URL reports
And much more
These tools will allow your SEO company to make sure their SEO efforts are bringing the desired results. They will also make sure they don't miss any interesting opportunity to generate even more results with low hanging fruits.
It will also be super valuable for you because you will be able to track the results and take a look at relevant insight to collaborate with your SEO company. The more dedicated you are to help us, the more we can help you!
A strong and experienced SEO company will guide you in the right direction when it comes to the hundreds of tools available based on your SEO goals. The most used are SEMrush, AHref and Serpstat.
With the right set of tools, your SEO strategy will be easily executed and your SEO campaign efficiently optimized!
#4 – Initial SEO Set Up
After having set up the right SEO tools, it's time to do your initial SEO setup. This is where your SEO company will start working on executing the SEO game plan & strategy so you can start seeing direct results in your SEO campaign.
The initial set up is generally to resolve the main issues around your website in terms of SEO. In general, at K6, we find these to be the most common on-page optimization actions we take:
Minimizing your code if possible
Optimizing your website images
Making sure your website is mobile-friendly
Setting up your website architecture correctly
Making sure your website is connected to Google Analytics and Google Search Console
Finding the actual keywords they want to focus on initially for your SEO campaign
When it comes to off-page SEO strategies, since we have less control over them, your SEO company might work on this later on.
Off-page SEO includes mostly getting other websites with high authority to link back to your own website. Search engines like this because it shows that your website is an authoritative one.
Your SEO company should at least provide ideas and suggestions to improve your off-page SEO strategies such as tactics.
Your SEO company could also deliver a plan of action to make sure this part of your SEO strategy is tackled.
#5 – Constant SEO Optimization & Work
Once everything is set, it's time to start watching the results pour in and keep optimizing.
Website design services
We apply our responsive web design services effectively by, Every website that you pay a web design company to build should have a built-in CMS or content management system. Consider yourself tricked if the website you got from a